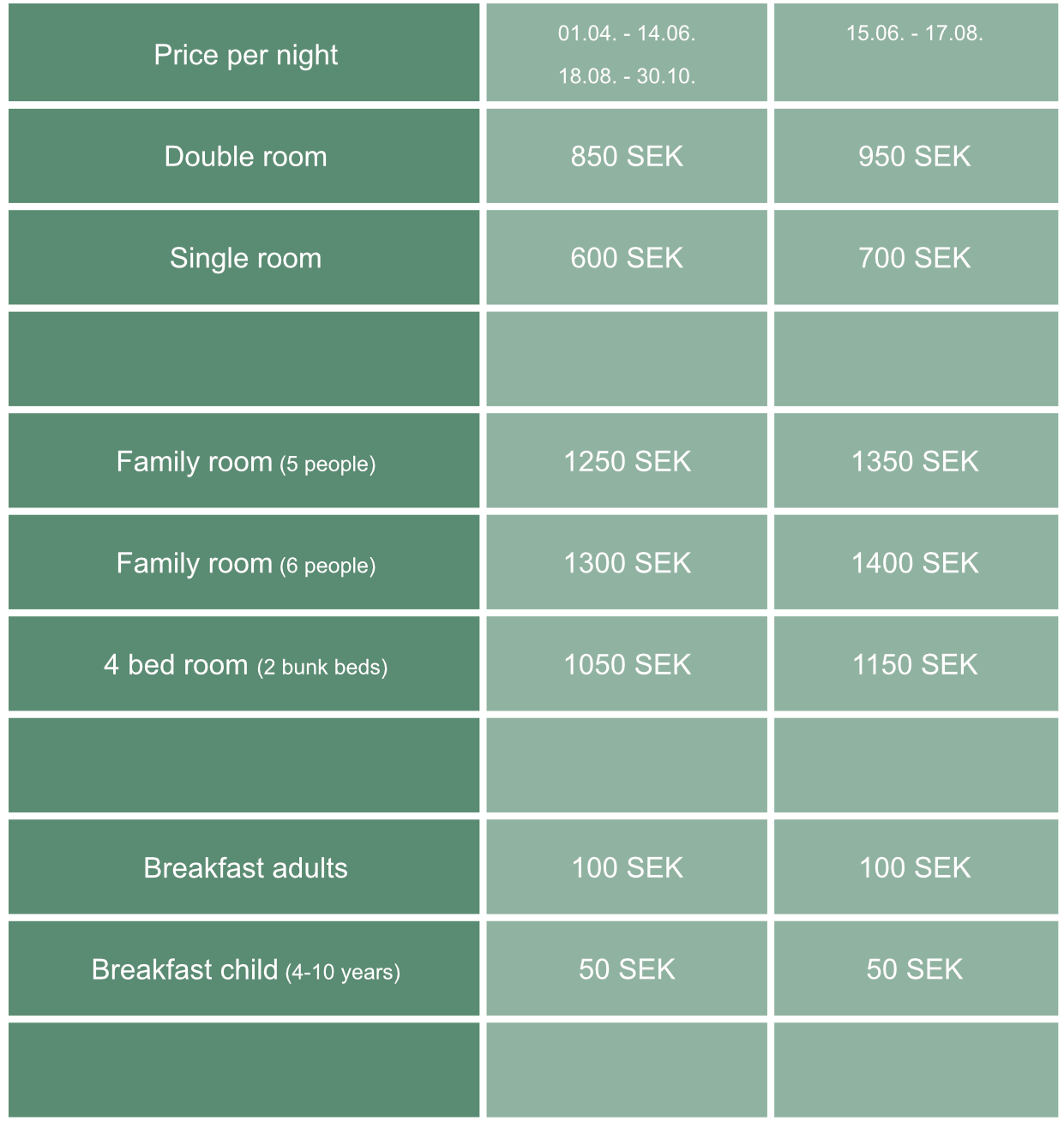 Prices include bed linen and towel set.
Single persons and families are also welcome to stay with us.
We give special discounts in different booking periods. Long-term bookings of 3 days or more receive a discount as well as last-minute bookings.
For special events such as Speedway Grand Prix in Målilla, special prices apply.
To book, please use our booking form or via booking.com.
Group offers:
The "Villa Karllösa" is ideally suited to enjoy holidays together in a group.
We would like to particularly address associations, seminar organisers and travel groups, e.g. also in the form of friendly families.
Please write a request by email info@villakarlloesa.com.
We make sure that individual and group bookings do not overlap, so that you can enjoy the peace and quiet of our house in any case.